Your Journey Begins Here
Discover proposal ideas, design options for your handcrafted ring, and more. We'll assist you in creating your moment.
Engagement Ring Styles
Discover popular designs and personalised rings to represent your love. Choose from the best engagement rings, which include modern designs, vintage-inspired details, and classic settings.
Design Your Own Engagement Ring
To your heart's desire
Make your love come to life with a handcrafted design that is tailored to your relationship, budget, and style. We have connection with skilled artisans whom will put their heart and soul into every detail of your stunning custom engagement ring.
Contact Us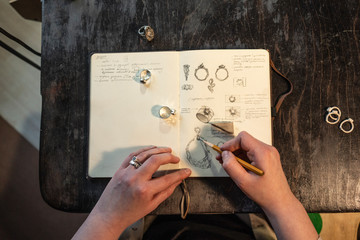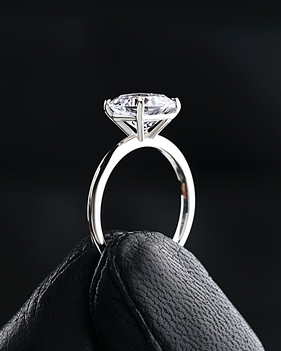 Our Promises
Made To Order
Each ring can be personalised to achieve the desired look. Your ring, your choice.
Unparalleled Quality
Amelie Diamonds only works with master jewellers who are known for their high level of craftsmanship.
Free Ring Resize
To put your mind at ease, Amelie Diamonds offers one-time free ring resize on all custom-made rings purchased.
Frequently Asked Questions About Engagement Rings
You've probably heard the widely quoted rule that your budget should equal two months' salary. This was actually inspired by a 1940s advertising firm. We believe that every couple is unique, and there should be no rules or guidelines regarding the budget you set. What matters is that you are happy with the budget.
It depends, the time required to get a ring ready depends on complexity of the design. Typically you should expect your ring to be ready in 5-7 weeks.
Amelie Diamonds offers one-time free ring resize on all custom-made rings purchased. The resize request must be made within 90 days from the date of ring collection. Any resizing that is requested outside of this time frame will be charged. We recommend that those in Victoria bring their fiancee into our workshop so that we can accurately measure the ring size before proceeding.
No, our settings are exclusively sold with our curated diamonds only as a set.
Rings procured through Amelie Diamonds comes with a lifetime manufacture warranty. Please note that warranty claim will need to first go through Amelie Diamonds jeweller's evaluation. Defects are determined upon inspection and specifically include loss of pave, flaws in the metal, and minor prong adjustments. Keep in mind that under normal conditions, manufacturing flaws will materialize within the first few months to a year of ownership. Any issues that arise thereafter are likely a result of wear & tear and/or incidental damage.
We offer 30 days no questions asked refund policy on our stocked ready-to-wear jewellery. The item being refunded must be in its Original condition without any signs of wear and damage. In addition, we do not allow returns or exchanges on any altered items. Our custom-made rings and jewellery is non-refundable, once the deposit is paid the order cannot be cancelled.
Yes, we provide free shipping Australia wide.