Our Vision
To be the most trusted diamond consultant for everyone. Be the first on people's mind when needing diamond jewellery for any special occasion.
Our Mission
To provide everyone with the complete understanding of the diamonds being purchased, and get the most competitive and justifiable price.
Our Founder: Amelie
Making a stand for everyone to get the same competitive and fair diamond price.
Our founder, Amelie, has the soul of a huntress. Her unwavering confidence in the jewellery industry stems from years of experience with every aspect of jewellery production, from start to finish. Amelie has assisted over 700 couples in finding the perfect engagement ring. Each customer received guidance and attention from start to finish, from centre gem selection to metal selection to ring design. Nothing is impossible for her.
She is efficient, clear, and a straight shooter; bare your soul to her, and she will find the object of your desires. Amelie is a no-nonsense businesswoman, but her true passion is the pursuit of harmony between beautiful jewellery and the people who will give it precious meaning.
Amelie's involvement with jewellery began in her youth, when she helped out at her family's jade store. Her official jewellery career in Australia began after she graduated from the University of Canberra studying Master of Law. Amelie decided law was not for her after a brief exposure to Australian law firms; at this point, she decided to focus on her passion for jewellery, where she was snatched up by local Australian jewellery companies. Amelie learned everything, from the fundamentals of the 4Cs to the world of conflict-free diamonds and ethically sourced fine jewellery. She identified a significant industry gap in 2022: unbiased advice! Amelie Diamonds has arrived.
Random fact of passion: Amelie is a scuba diving enthusiast, and aspires to be come a dive master one day.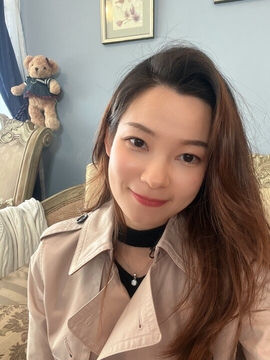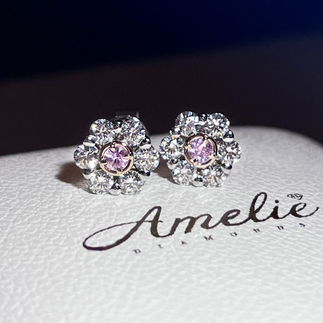 Eye for Quality
Amelie places great value on ring craftsmanship; a poorly crafted ring will detract from the appearance of a ring, regardless of the quality of the centre stone.
Expert Knowledge
Amelie is equipped with expert diamond knowledge to guide you through the process of procuring your diamonds engagement ring.
Passion for Jewellery
Do what you love; Amelie is living up to this saying; she is passionate about jewellery and wants to use her passion to help others in the field.