4Cs are the basics
The four C's of diamonds (Cut, Color, Clarity, and Carat) all contribute to a diamond's beauty. The grades a diamond receives in these four areas provide a clear indication of the diamond's quality and, by extension, the appropriate price you should be willing to pay.
Understand the different cuts
Diamonds are available in a variety of shapes. You could go with the classic round cut, which is a great option. Princess, cushion, and emerald cuts are also popular diamond shapes. You can also go with your own personal style.
Beyond the 4Cs
The important details you may not know about
There are number of important factors that are not covered by the 4Cs, for example. the clarity grade of a diamond is determined by the visibility of inclusions under magnification. However, this does not always reflect how visible these flaws will be to the naked eye, which we would argue is the most important factor to consider when choosing a diamond. The colour and positioning of an inclusion, for example, can make a significant difference. Diamond characteristics such as brown or green colour tinge, milkiness, and fluorescence are also not graded by the 4Cs.
The things to consider beyond the 4Cs depends on your diamond selection, and vary case by case, let us guide you Through the process.
Contact Us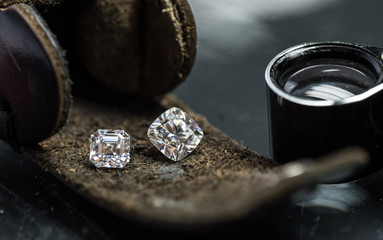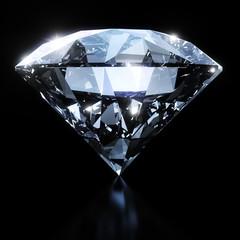 Our Promises
Personalised Selection
We will interview you to find out what matters to you, what you value, and combine it with our expertise knowledge on diamonds to help you select the perfect stone you are after.
No Milky or Undesired Tinge
We automatically rule out these types of diamonds in our selection and will provide full refund if the diamond received is found to be milky, brown tint, gray tint or green tint.
Conflict-free Diamonds
All diamonds we procure are from legitimate sources, guarantees to be conflict free based on personal knowledge and/or written guarantees provided by the supplier of these diamonds.
Frequently Asked Questions About Diamonds